The cure-all crystal for anxiety, calm and better sleep
Chefs have lemons, make-up artists have mascara, but in the face of stress and anxiety crystal expert Rachel Crethar, founder and curator of Australia's most-coveted crystal brand Rock and Co has one stone she never leaves home without. "My number one crystal for anxiety is smoky quartz," says Rachel. "Keep a smoky quartz in your pocket for big presentations or nerve wracking interviews, or any situation that triggers your anxiety."
GROUND TO GROUND
If you have the time, Rachel recommends super charging your intention with some earthy contact. "When you are feeling anxious hold your smoky quartz and go outside and put your bare feet on the grass and take a few deep breathes," says Rachel. "Imagine the anxiety leaving your body through your feet and going deep, deep, down into the centre of the earth. Keep visually pushing the anxiety out of your body until you can feel a shift."
CRYSTALS FOR BETTER SLEEP
Smoky quartz also works a treat if you're struggling to get to sleep. "I've had most success with smoky quartz, that's what I recommend to everyone with sleep issues," says Rachel. "At the first moment you stir from hold it in your hand and imagine every muscle in your body relaxing into the bed. I have tested this with so many friends and clients and it always works!"
KEEP IT CLEAN
When you're working with a stone to help a specific ailment, cleansing your crystal is important. "If it's been doing a lot of heavy lifting that week, then that's when you should cleanse it. You don't need to wait for the full moon," says Rachel. "You can visualise white light through your crystal to cleanse it, you don't even need potentially Palo Santo or sage."
More crystals to calm anxiety: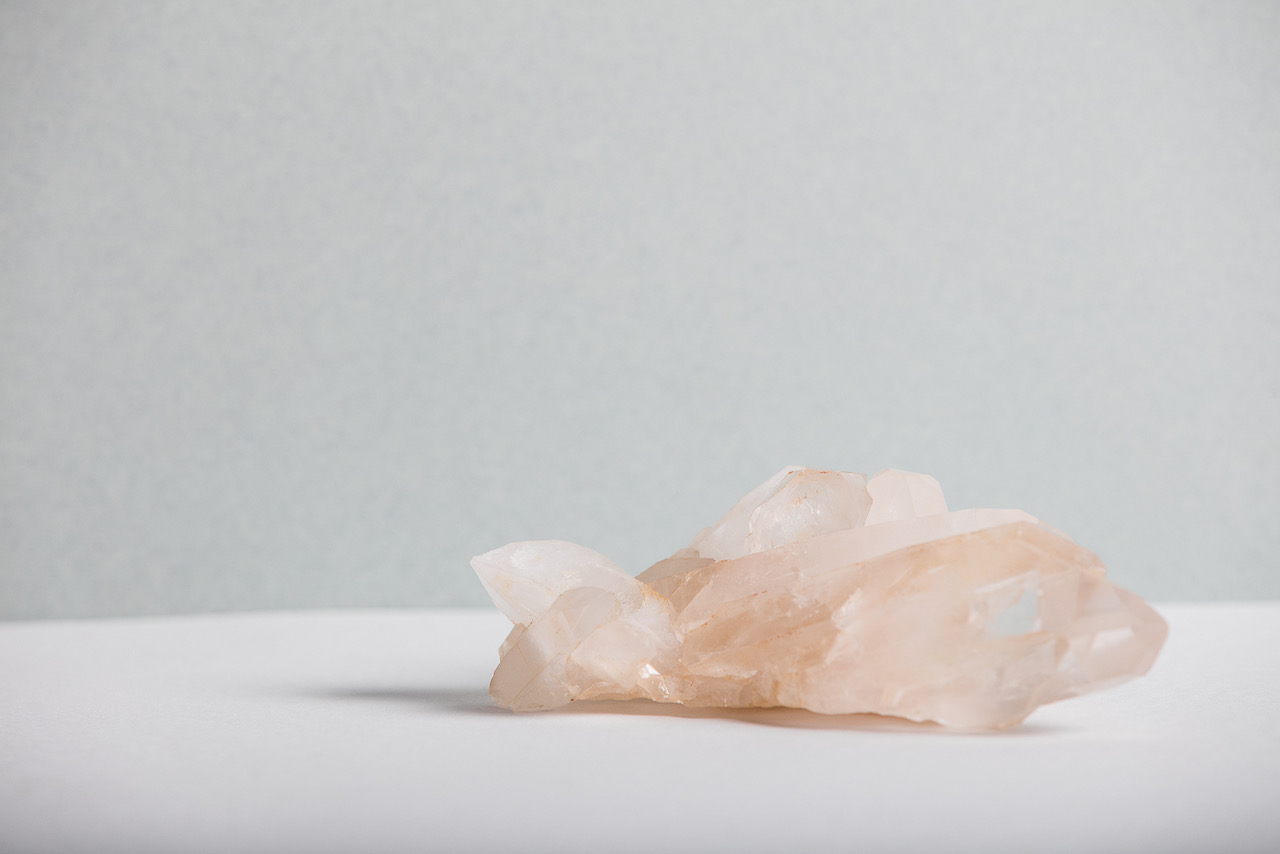 "Rose quartz is more often associated with love and romance but is also very calming," says Rachel.
"Blue kyanite is great for balancing and cleansing the chakras," Rachel says.
More crystals for better sleep:
"Amethyst clears the mind chatter that keeps you awake," says Rachel.
"Celestite is a lovely stone for sweet dreams," Rachel says.
Disclaimer: crystal healing is a complementary therapy and should not be used in lieu of professional medical advice.