Home gym equipment too pretty to pack away
Is home gym design an oxymoron? Do stylish workout accessories even exist? These are just some of the tough questions I decided to tackle (heroic, right?) for this article. When I was editing an interiors magazine, I always dreamt about doing an epic studio shoot of cool home gym design ideas, but we could never find enough nice gear to make it work.
Then, when I moved from a house to an apartment, the question of home gym design – or at the very least aesthetically pleasing workout accessories – came to me again. With space at premium, suddenly even my most treasured fitness accessories, like mats and hand weights, struggled to find a home. I literally couldn't open a cupboard or look behind a door without a yoga bolster or resistance band hitting me in the face.

The easy solution would, of course, be to streamline my kit, but parting with it felt very much like an admission of defeat, like acknowledging "I will definitely, never ever, ever master the Tracy Anderson Method." (Side note: I no longer own a DVD player to watch said Tracy Anderson Method DVDs, so you know, there's that… )

That's how I ended up going down a k-hole on the hunt for stylish workout gear. The brief? Workout equipment that was easy on the eye, or at least pleasant enough that I wouldn't mind leaving it lying around. And it was not easy. Much like the music favoured by gyms everywhere, workout equipment is usually loud, shrill and devoid of taste. So when I found this stuff, I thought it would be wrong not to share.

Trigger warning: this may be the Goopiest story I've done yet. A lot of it this gear is crazy expensive and will not be joining my household any time soon. But if you've looked for home gym ideas that that don't involve fluorescent tones, you'll know a good hand weight these days is hard to find. So without further ado, here is my definitive guide to non-hideous fit kit.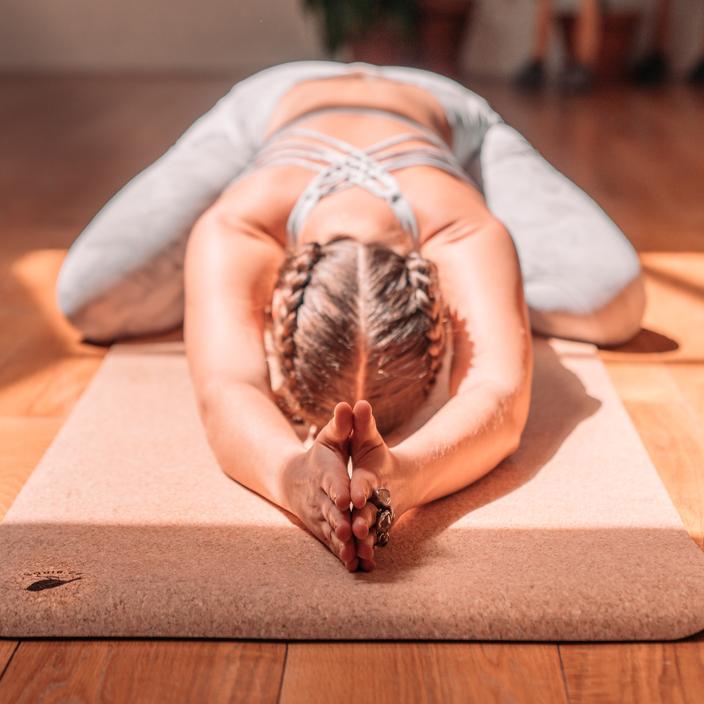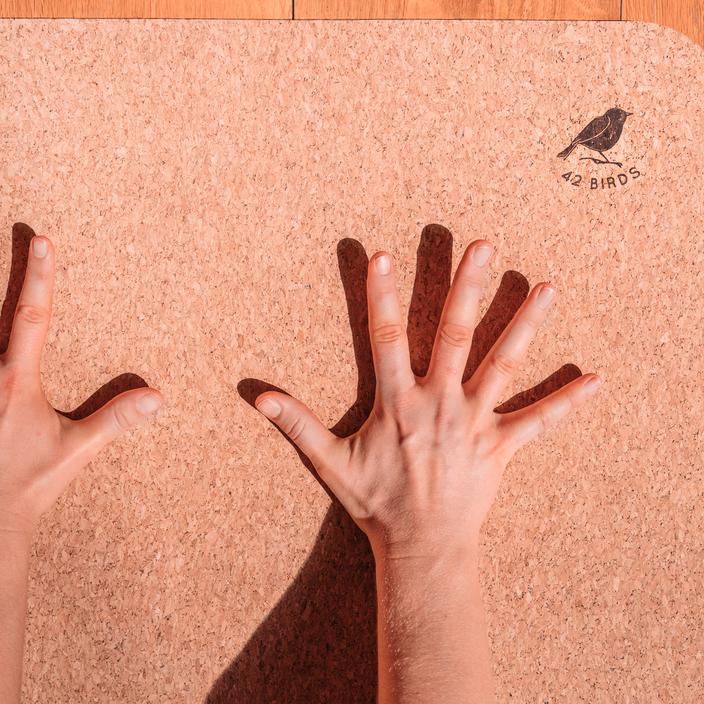 Cork everything has been making major a major comeback in the interior world for awhile now. I love this cork yoga mat because not only does it look like Ilse Crawford designed it (calm down, she didn't), but it's also super non-slip because… cork. Genius!
The Robin 42 Birds cork yoga mat, $99.95.
This combines my other current interior obsession: clever, aesthetically pleasing storage (check out the gym gear version on the click Super Sports Grid by Hugashi Fushimi). Full disclosure, I couldn't even find a price for this bad boy (which probably means I can't afford it), but I had to include it because is it just so pretty! Who'd have thunk yoga gear could be transformed into an installation piece. Super Yoga Grid by Hugashi Fushimi, POA.
Along with dumb bells, plastic resistance bands have got to be up there with the worst looking gym gear around. German brand Hock comes to the rescue with this wooden-trimmed "Ropa Expander" number, for a cool $350.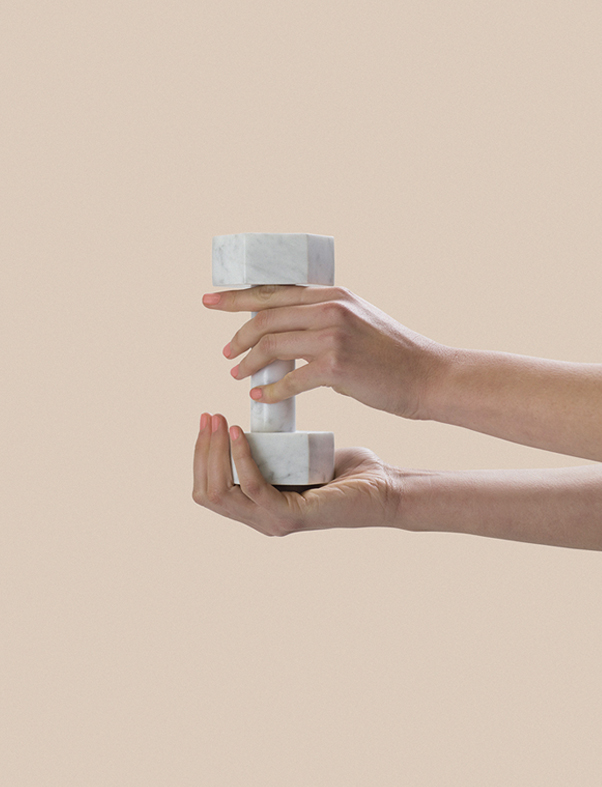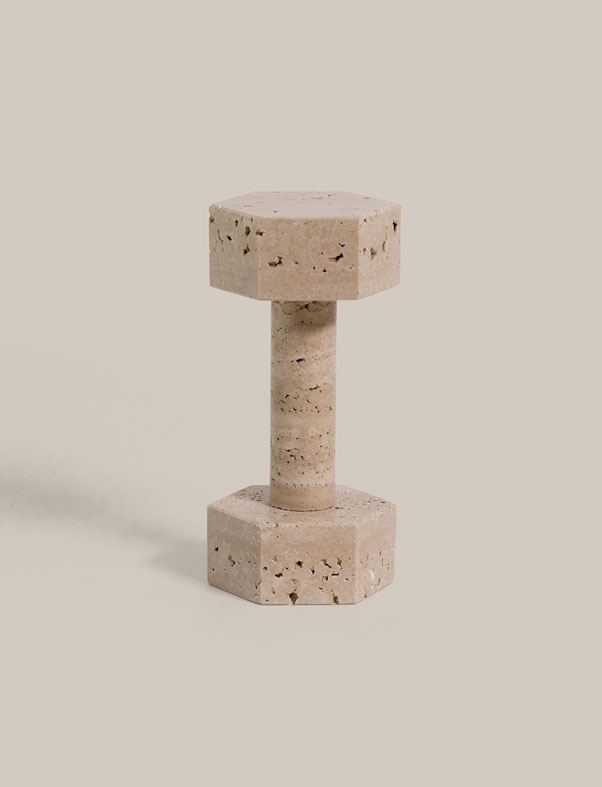 Absolutely hands-down top of wish list are these hand-weights by Wayward favourites, Addition Studio. Weights are hard to store because they're heavy on shelving but also ouchie if left out and tripped over. These Addition Studio dumb bells are so beautiful, they're practically begging to be left out on display. Addition Studio travertine dumb bell, $99.95.
The Wallbar is designed for functional training like dips and chin-ups, but I like it because I can see it doubling as a rather chic (albeit eye-wateringly expensive) washing line that you'd never have to put away. Nohrd Wallbar, $599.
Skipping is not high on my list of cardio loves, but if I was going to do it maybe this smart jump rope would inspire me. Aside from the schmancy gold handles, it syncs with your phone or smart watch, logging calories and time so you can watch your reps (or the clock). Tangram Smart Jump rope, $79.85.
No this is not where Christian Dior saddlebags from the early 2000s went to die (although the price tag is comparable); these adorable little leather baguettes are in fact hand weights! Prohibitively expensive but undeniably cool. Nohrd swing bells, $999.
This doesn't do all the cool stuff a Peloton bike does, but if it's going to be parked in front of your TV full-time it looks much nicer. Made from sustainable timber, these guys also made the wooden rowing machine made famous in House of Cards. Again, no price so we'll leave this for the dream gym Pinterest board. Nohrd walnut cycle, POA.